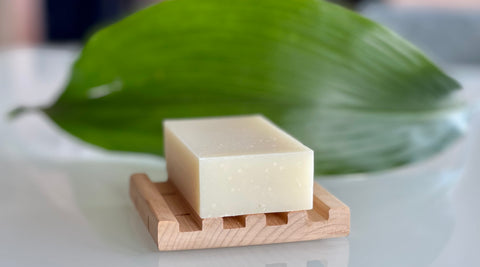 Soap Dish - Reclaimed Wood
These soap dishes are proudly intricately handcrafted in Redmond, Oregon USA

This reclaimed wood dish is made up of a colorful variety of wood types that include, but not limited to cherry, maple, ash, hickory, fir, walnut, red oak, beech, African mahogany, sapele, poplar, alder, purple heart, etc... The wide variety of wood types used to make these makes each soap dish uniquely one-of-a-kind. No paints are stains are used.
This soap tray is left all natural with no surface coats of any type. Use as an all natural wood dish or finish it off with a natural oil or finish of your choice.

INSTRUCTIONS FOR EXTENDING THE LIFE OF YOUR SOAP DISH:
A soap dish significantly extends the life of a bar of soap - but did you know that you can also extend the life of your soap dish? Use your soap dishes in pairs to extend the life of the dish - use one dish for 2-3 weeks, and then switch it out with the second dish while allowing the first dish to completely dry out while you are using the second dish for 2-3 weeks. Doing this will prevent mold and mildew from developing and growing on your dish and greatly extend the life of the dish.
---